Spend time working, not waiting
We know that you don't have time for breakdowns or surprises.   You start everyday with a plan, and every interruption is a distraction from you achieving your goals.  At Indiana Automotive Equipment, we strive to serve you as you focus on what matters for your organization.  Our goal for our relationship with our customers is that you can get what you need with one call.
When you work with our team, you can avoid chasing down vendors and parts and spend more time running your daily operations. We manage everything you need when it comes to repair, inspections, new equipment, construction, and installations.
Service first
It is obvious from our name that we sell equipment, but we believe we sell service and relationships before we sell equipment.   You can buy equipment anywhere – other dealers, online – but for most of our customers, service after the sale is more important than getting a great deal with no support.  We think you value having a person to call to help you solve your problems quickly and efficiently, especially your most challenging and critical issues.  We want to be your first call, your problem solver, and your resource for whatever you need.
Three In-House Divisions to Serve You
Equipment
We work with the leading equipment suppliers to provide you with the best value for what you need. Whether you service heavy duty or light duty vehicles, we can connect you with the industry's best equipment.  And because we have options, we can give you choices – not just sell you the only brand we have.
Services
Our factory-trained, in-house technicians are ready to provide you with comprehensive services. We can manage various aspects of your equipment installation and maintenance, which means with one call you can get the services you need to keep your shop moving.  We can work on the largest shops or dealership groups and be the "one-stop-shop" for their equipment and service needs.  When you are ready to add on to your existing facility or build a new shop, we are ready to share our years of experience.
About Us
We are located in Maxwell, Indiana (Indianapolis metro) and have a complete service, sales, and management team of 50 employees.
We maintain an extensive inventory of 2-post lifts, air compressors, mobile column lifts, and replacement parts for various brands, including Challenger, Rotary, EMAX, Stertil-Koni, and others.
We have another location, Care-Tech Automotive Equipment, in Brooks, Kentucky (Louisville metro) that services our southern Indiana and Kentucky customers.  While smaller than IAE, we have big plans for developing the Kentucky market with Care-Tech.
With shared resources and shared geographies, we are executing on our plan to grow and expand into new markets in Ohio and other (future) states.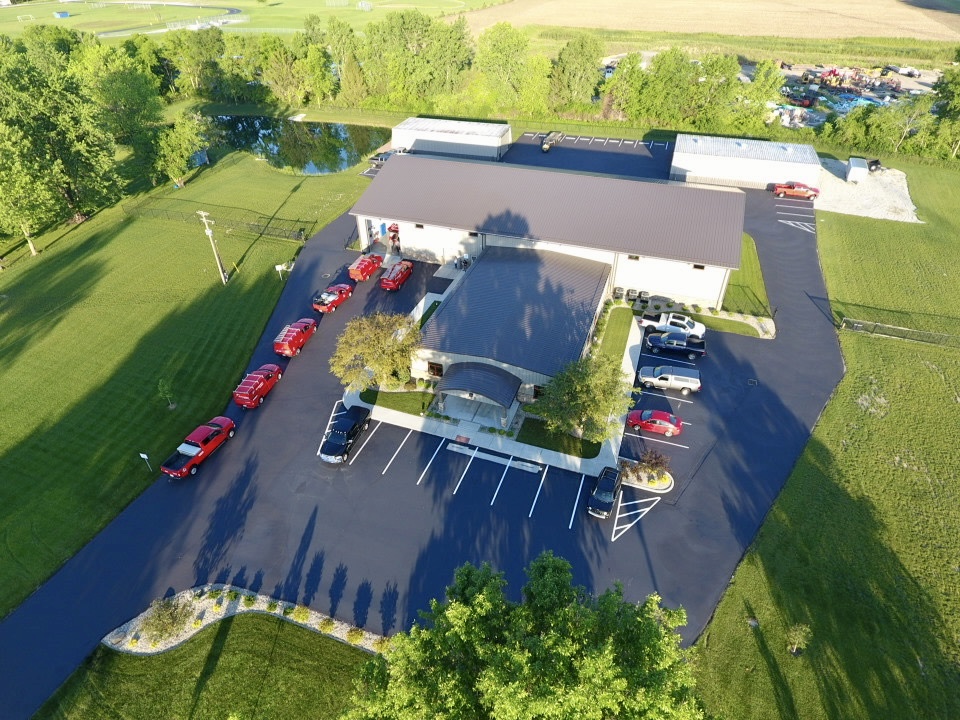 Need to check your order or ask a question?
Look up your estimates, work orders, sales orders, or invoices
We would be happy to answer any questions you have
Prefer to send us an email?