Other Auto Shop Equipment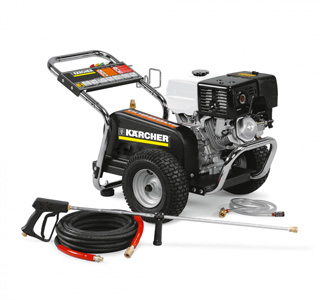 Kodiak, Karcher, J.E. Adams, and many more
We can find it for you
We work with a variety of companies that are related to the automotive and truck industries.  From floor scrubbers to HVLS fans, we distribute a wide-range of complimentary products, including . . .
Kodiak floor scrubbers
Karcher power washers
Roth tanks
Vanair mobile power solutions
Rytec high performance doors
Many more . . .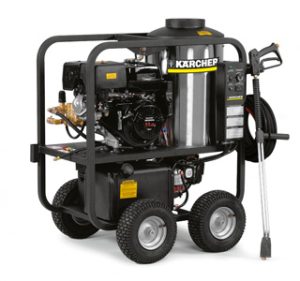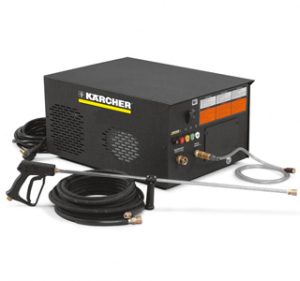 Kodiak Cleaning Equipment specializes in durable equipment that will last for years to come. Kodiak is assembled with American Labor and has parts and technical support 2nd to none. Comparable in price to mid-lower segment equipment, but not cheaply made. Reduced cost to build due to simplicity in design, leveraging excess production capacity and brought to market with exhibiting resources. Kodiak manufactures and designs its industrial equipment in the dairyland of Wisconsin, USA. We design durable and effective equipment while keeping things simple, even for your budget.
"For over 40+ years, J.E. Adams has been producing high-quality self serve car wash equipment, pressure washing products, and mist cooling solutions.
We are driven by innovative product designs and efficient manufacturing procedures, so that we can provide the highest quality products, with the fastest delivery in the business…all at the lowest possible price."
"A world leader in the production of hot and cold water pressure washers, Karcher North America's extensive line includes over 100 different industrial and commercial pressure washers. Our commercial and industrial grade, floor-cleaning equipment features innovative cleaning solutions. Karcher North America's wash-water treatment and dry ice cleaning systems provide unique cleaning alternatives in a variety of applications."
Our uniquely designed oil tanks are the safest and most reliable on the market. The outer tank is made out of leakproof weld-free galvanized steel and roll seamed with an oil and fire-resistant seal. It can contain at least 110% of the capacity of the inner tank for maximum protection. The inner tank is made of blow-molded, high-density, seamless polyethylene that is leakproof and will never corrode. And, our compact tanks are available in several different sizes providing more flexibility for placement in any garage, service station, or lube shop. The Roth DWT storage tank is certified to UL SU2258 and is designed to store liquids that are classified as class II class III combustibles. These include automotive lubricating oils, motor oils, hydraulic fluids, waste oil products, diesel, biofuels, DEF, and ATF. The Roth DWT is compliant with NFPA 30 and 30A, subject to building code approval by the local authority having jurisdiction.
From utilities to mechanic and service trucks, military, construction, fire, and rescue to industrial, Vanair® has built a reputation for unsurpassed quality and an expert, collaborative engineering team. Beginning with our underdeck shaft driven rotary screw air compressors, we have become the industry leader in Mobile Power Solutions®. We have had the privilege of being working alongside many of the most respected companies to give their products and services a true performance edge.
Improve customer perception and maintain comfortable working environments by investing in Rytec high-speed automotive doors. With lower maintenance and energy costs and increased productivity, these auto showroom doors allow customer service, comfort, and the overall working environment to be the centers of focus. Just ask many of our satisfied car dealerships and they'll tell you the sales process starts with first impressions at the dealership. Customers are "wowed" by door speeds of up to 100" per second, and you are rewarded with minimal door maintenance and downtime – and satisfied customers.
Don't see what you are looking for?  
We have many more equipment partners!  Please feel free to give us a quick call to see if we have what you are looking for.  800-359-2974.